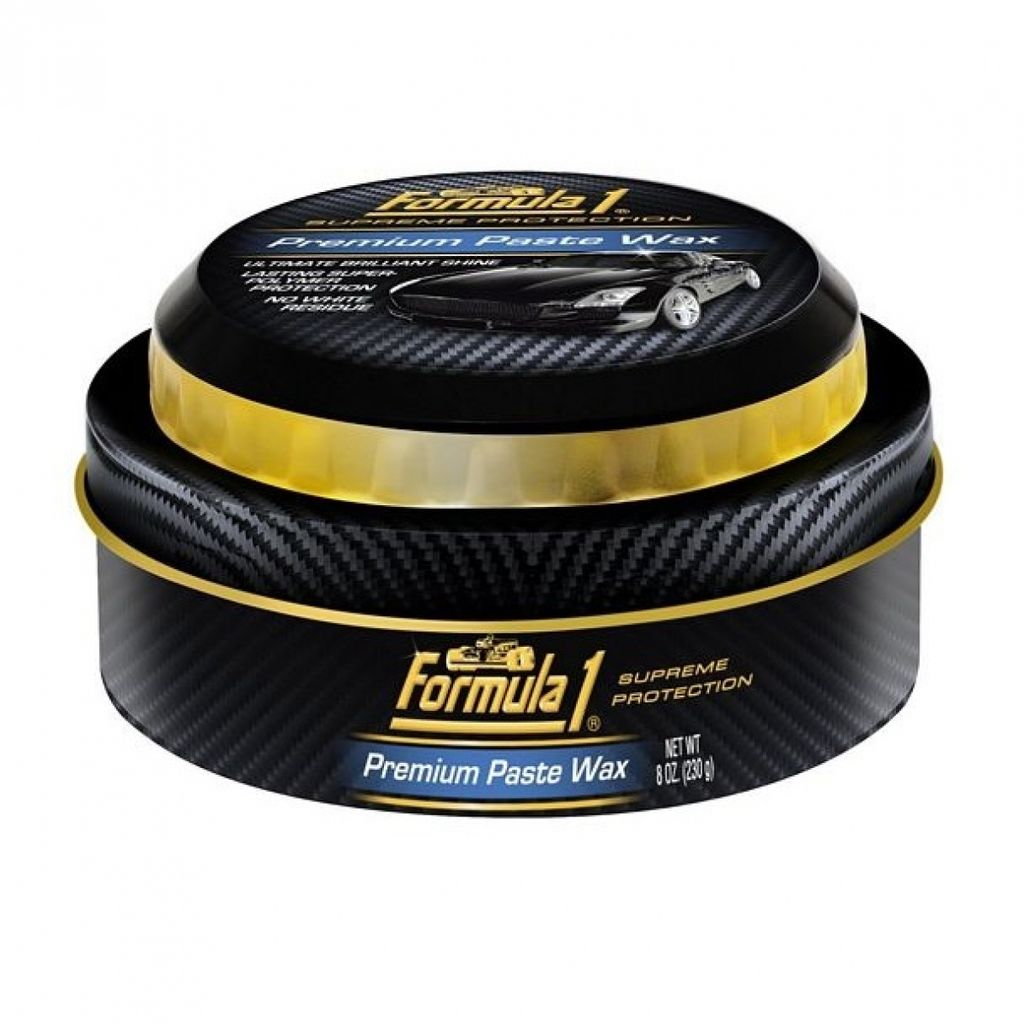 Formula 1 Premium Paste Wax
Hard cake paste wax spreads on and buffs off easily.
Removes fine swirls and scratches, giving paint deep color and shine.
Give supreme protection against UV rays, rain and dirt.
Leaves no white residue in body seams and molding.
Can be used in sun or shade.